Over 40 Years of Solutions for the Construction Industry
We, the team of DICAD Systeme GmbH, have been developing software for the construction industry for over 40 years. We specialise in the field of CAD/BIM processing in structural design. This focus has been a great success to this day. Thanks to our software STRAKON, DICAD is unsurpassed in engineering and precast construction, especially with regard to reinforcement planning. This makes the entire DICAD team proud and encourages further development.
The focus is always on our customers: let´s shape the future together and develop what is needed in the market. The solid shareholder structure, consisting of well-known and successful companies in the construction industry, serves as the foundation for high-quality and sustainable product development. It is worth noting that DICAD shareholders have a vested interest in STRAKON developing in a practical and continuous way, as STRAKON is used in the respective offices of the companies. For this reason, DICAD is a reliable partner for the future.
We see our current and future challenges in further developing planning methods and planning tools. BIM (Building Information Modeling) also plays a major role here. One of our company goals is to enable customers to perfectly integrate into BIM process chains with STRAKON. We make shure that BIM requirements can be optimally and easily implemented with STRAKON. To meet our customer`s needs, we put a lot of emphasis on realistic and practical relevant design.
Many engineering and drawing offices as well as precast factories working with us can confirm that customer relations play a major role for DICAD. To build a strong relationship with customers, we offer direct communication, prompt assistance, participation in further development, e.g. through subject-specific working groups, and the willingness to help with requirements in their daily practice.
If you are not yet a DICAD customer, we would be pleased to introduce our products to you - without any obligation.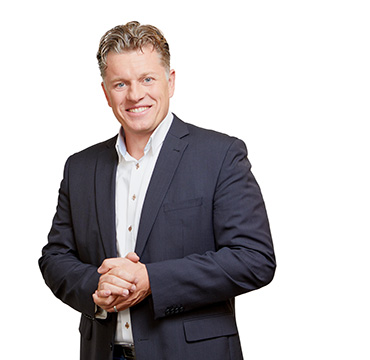 Mike Richter
Management DICAD Systeme GmbH
Learn more about our Software House
Are you interested?
Let us advise you and find out what special advantages our software can offer you.