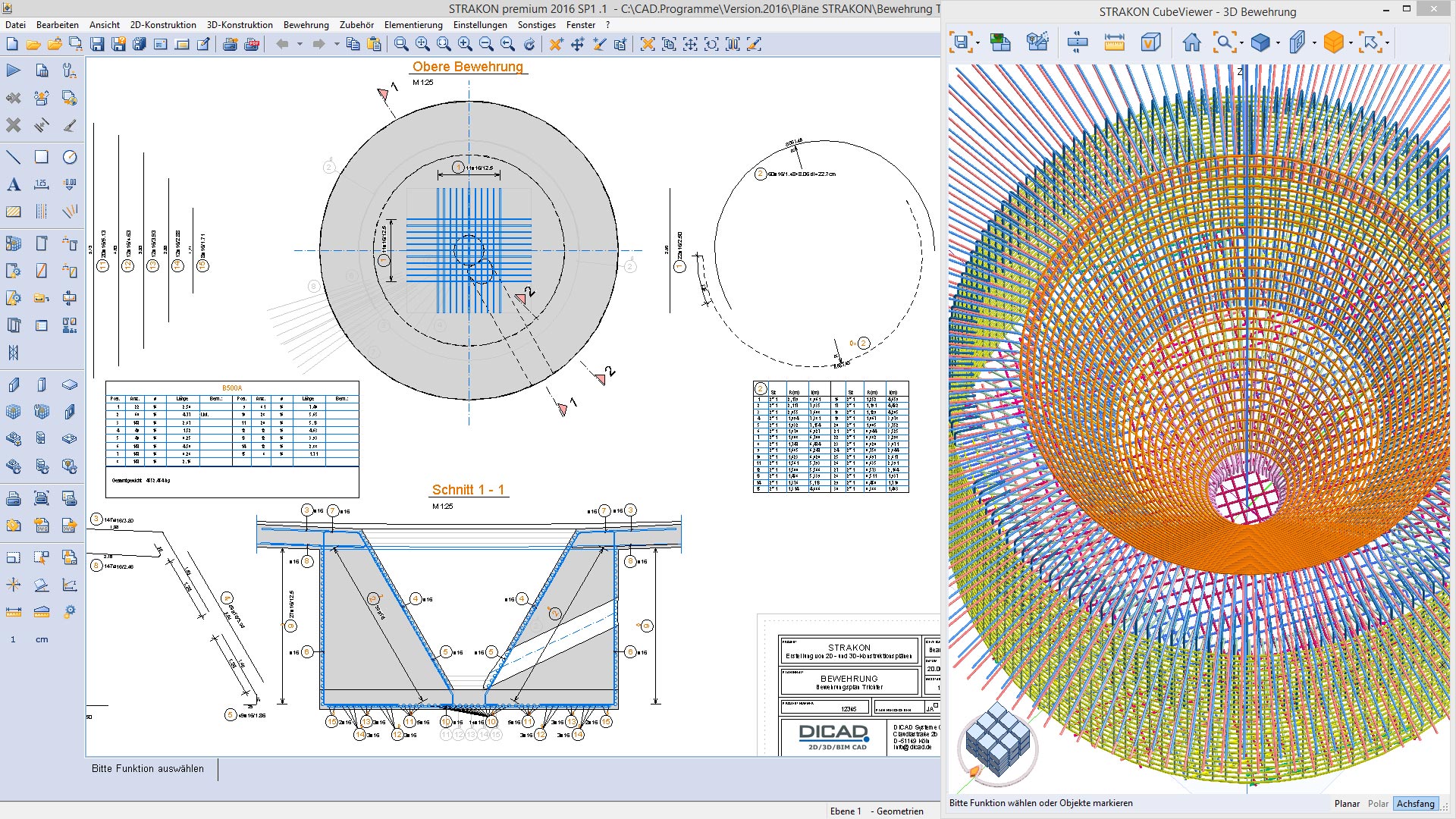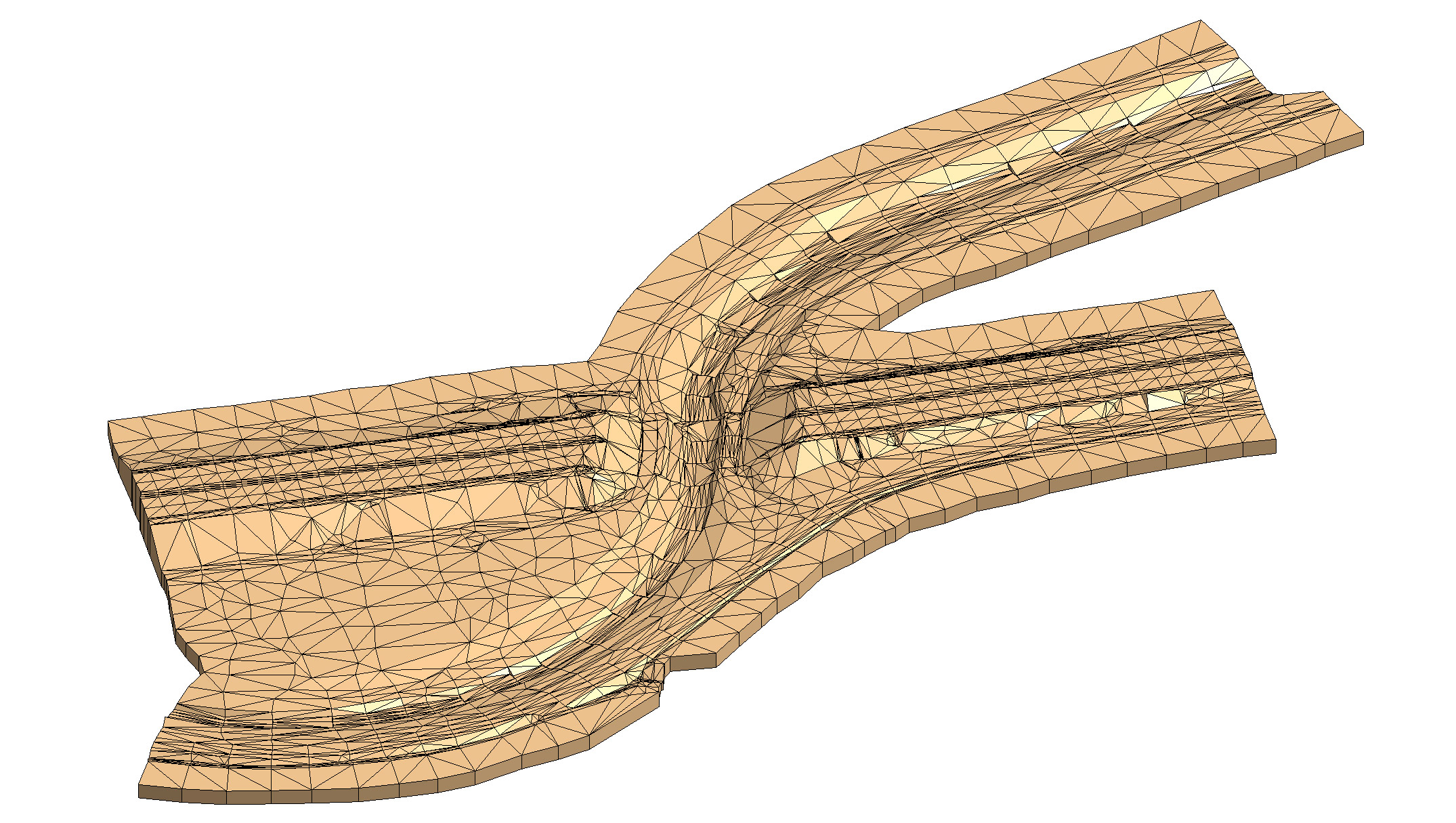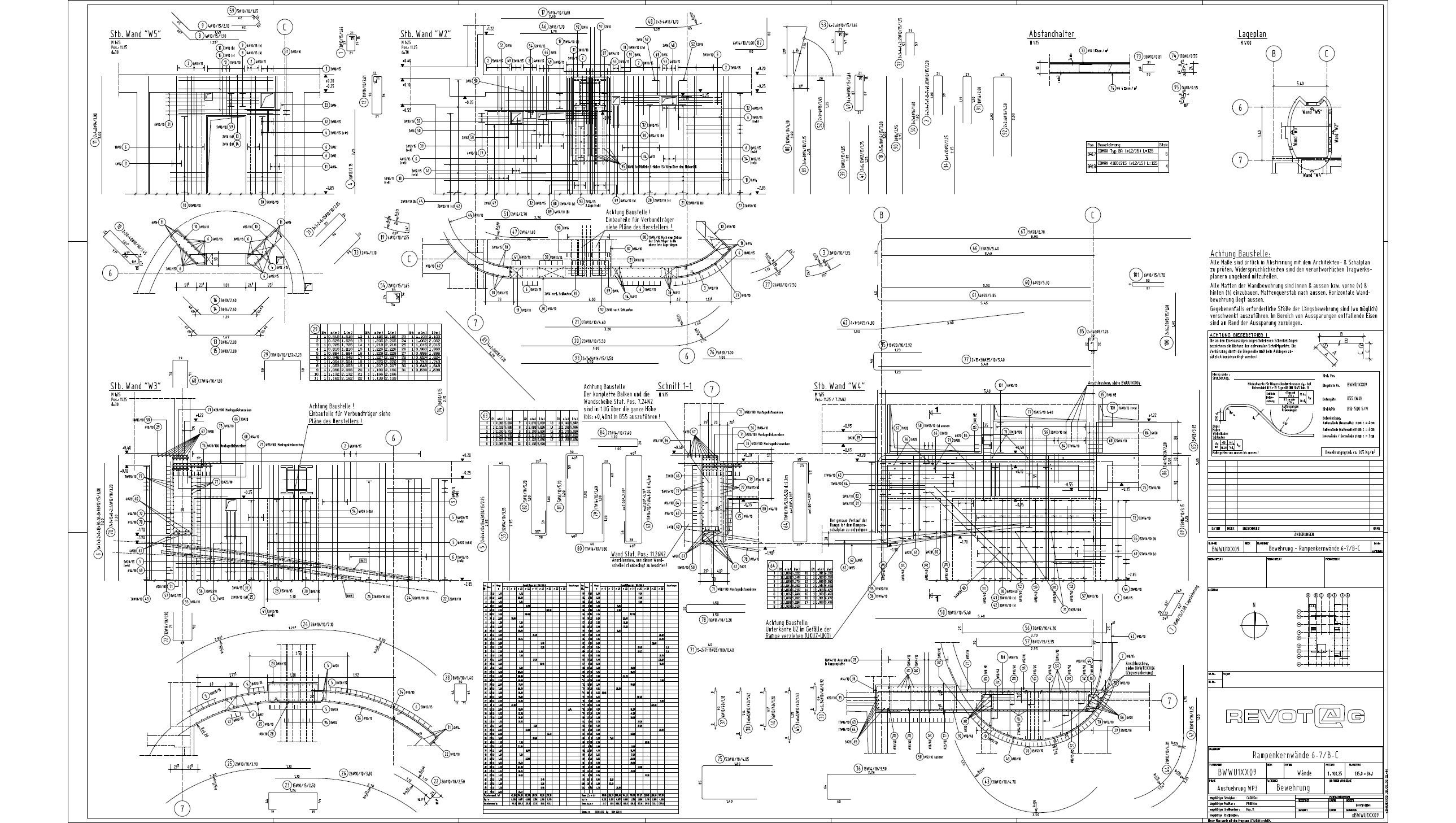 Bridge and Structural Engineering Planning with STRAKON
In addition to buidling construction, the CAD software STRAKON offers you:
individual automated planning of bridge superstructures also with change of cross slope, cross section changes, widening, outcropping ...
manual input or import of corresponding files from roadways, gradients, D40, D21
automatic creation of 3D routes with clothoids, arcs, parabolas etc.
curve cuts
automatic evaluations, e.g. height table in self-definable grids
3D/BIM planning of abutments, tunnels, round tanks, power plant towers etc. with the modern BIM technology "STRAKON-Cube".
beautiful professional 2D or 3D plans as a result
world coordinates (Gauß-Krüger, UTM) and point labels
IFC-Interface
import of 3D terrain models via REB, OKSTRA, LandXML
3D/BIM presentation possibilities from the finest on the plan, as image or live
best reinforcement planning for bridges and engineering structures
buidling construction, construction engineering, civil engineering, industrial construction, bridge construction, tunnel construction, power plant construction, structural precast parts, unitized precast parts
Are you interested?
Let us advise you and find out what special advantages our software can offer you.