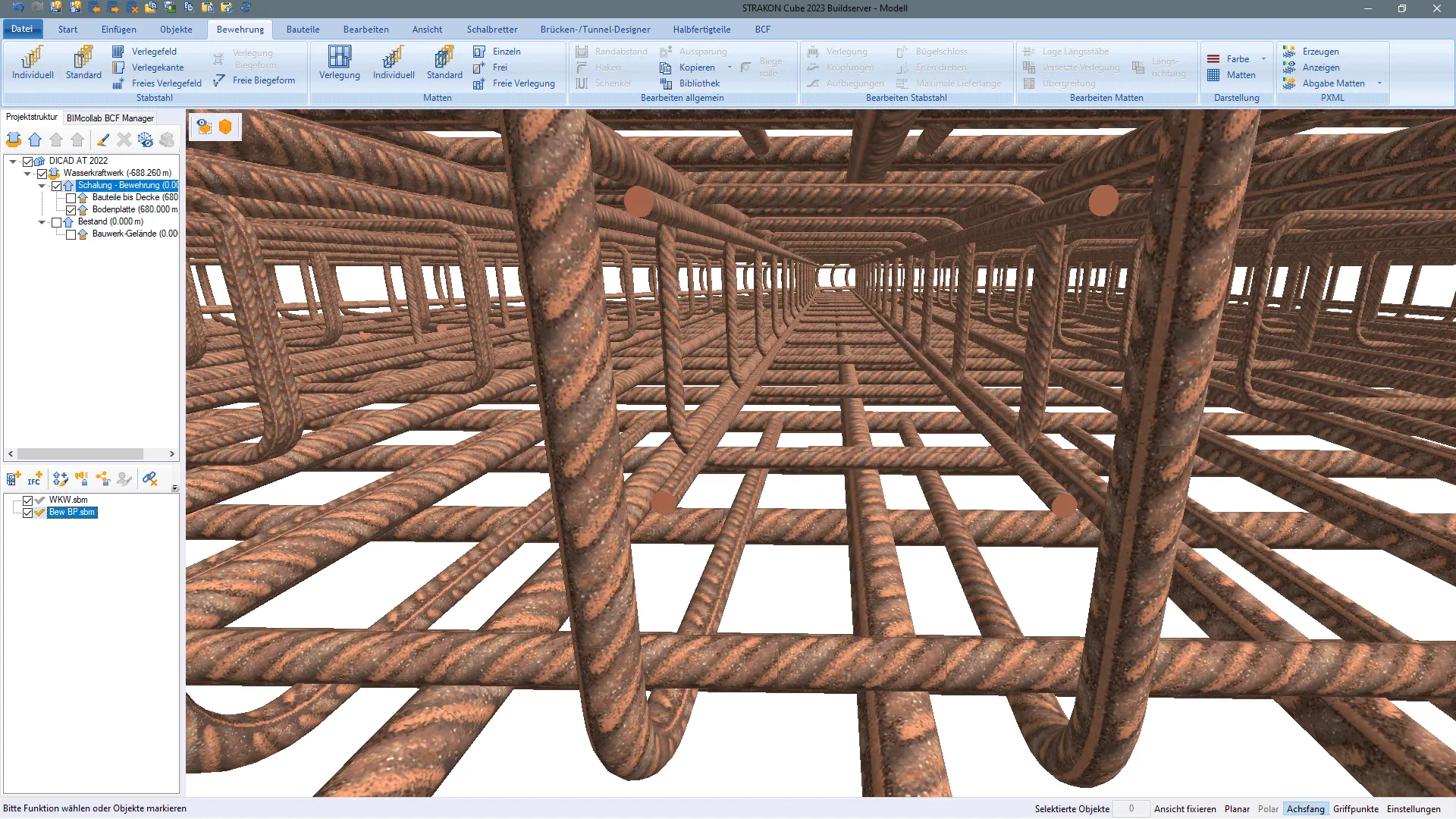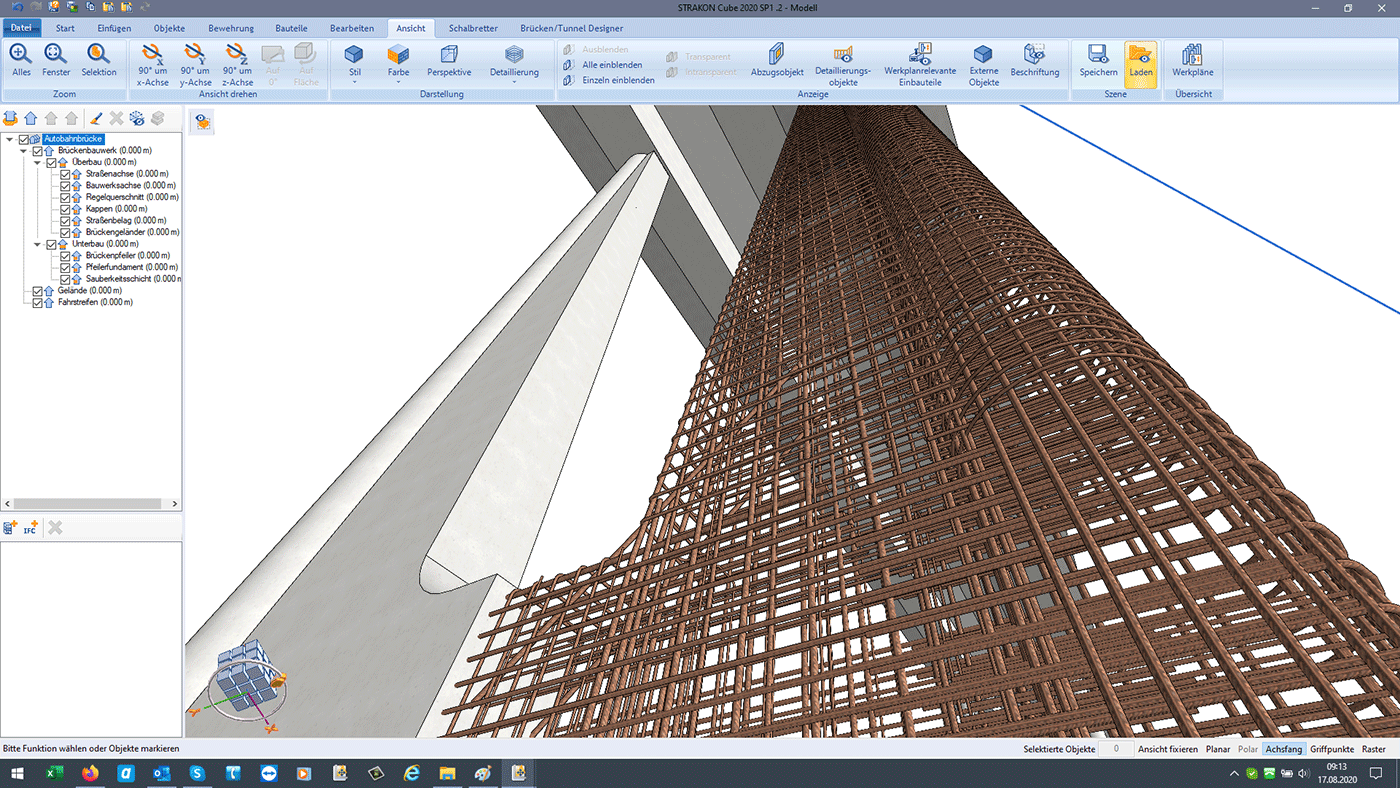 What Distinguishes a Modern Reinforcement Software?
Modern CAD software for reinforcement provides an easy, quick and efficient way to input reinforcement and make changes. The focus should also be on well-structured and legible drawings. A modern CAD program for reinforcement should also allow users to collaborate with their peers on a project at the same time.
Since BIM is also an increasingly important subject in reinforcement design, a modern program for reinforcement drawings should also be able to reproduce 3D models - either created by yourself or read in by IFC - directly in the model. The reinforcement drawings derived from this should automatically have a good plan quality, but also be individually still machinable.
This is exactly what we deliver with STRAKON. With the 3rd Generation of reinforcement within STRAKON, DICAD systems has developed the most modern BIM software for reinforcement design.
See for yourself in a live presentation via the Internet.
Presentation

Experience in Action – Reinforcement Design Software
Reinforcement Directly in the 3D BIM Model – THE BIM Reinforcement Design of the Future
Watch Video

Reinforcement Design Is the Flagship of STRAKON
Best known in civil engineering and prefabrication: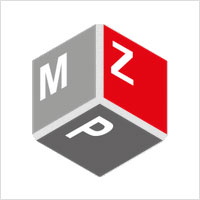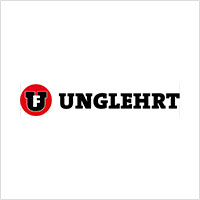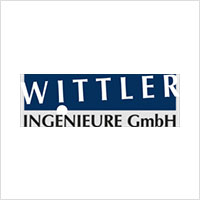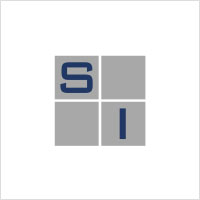 Discover More References
How Does the Creation of Reinforcement Drawings Change?
In the past, drawing reinforcement drawings was two-dimensional. Today, too, the result must be a reinforcement drawing that is easy to read. So the question is whether it needs to enter any further developments in reinforcement planning?
Due to on-site planning and the shortage of skilled labor, more and more reinforcement designs and changes have to be made by fewer and fewer staff. Therefore, the reinforcement design software should provide tools that speed up reinforcement design and changes, so that you can achieve higher performance with less effort.
The 3D or BIM reinforcement design is increasingly entering the structural design. Either this is required by the client or the engineering or drawing office has realized the great advantage of a 3D reinforcement design for its own office. Furthermore, the automation of the production, e.g. by mat welding systems, accelerates the operation in the reinforcement design towards the 3D.
STRAKON is the BIM CAD software for reinforcement design. With this tool, you can optimize your office for the future.
STRAKON – THE BIM Reinforcement Software for Structural Engineers
Main Functions:
3D reinforcement design of the most modern and fastest kind
Intuitive input of rebar and mesh reinforcement directly into the 3D model, with immediate control of the situation in the component
Intelligent use of rebar libraries for recurring rebar situations
Automated comprehensive list reporting at the drawing and project levels
Electronic handover of reinforcement data to production and manufacturing


Presentation
Three Good Reasons for This Rebar Planning Software
Rapid and Efficient Reinforcement Planning - Also in a Team
A tidy and quickly learnable user interface leads to an intuitive way of working. Smart functions allow for good and clear reinforcement design. It is also advantageous for several employees to work simultaneously in one project.
Very Good Ease of Change
The reinforcement adapts very quickly and comfortably to new situations. This relates to an automatic adaptation of the reinforcement by changing the geometry of the component as well as an individual adaptation of the reinforcement directly. Changes in the rebar model automatically affect all drawings so that it cannot enter failures or inconsistencies between reinforcement drawings.
Reinforcement Drawing on High Level
From the 3D model, the reinforcement is automatically derived into easily readable, clear and accurate drawings. In addition, these drawings can still be customized at any time. A high-quality reinforcement drawing is the flagship of each structural engineer and the result of his work, which is remunerated at the end.
To Launch with Our BIM Reinforcement CAD Program for Structural Engineers
Kickoff Training
You will learn STRAKON in an individual basic training tailored to your needs.

We Won't Leave You Alone
We will then actively support you in the introduction of the new reinforcement planning software in your company. If you have any questions, please contact our sales team directly and we will help you immediately, e.g. via videocall. This is a free service.
After a few days or weeks, a further training should take place in which in-depth knowledge is imparted. Depending on the scope, this will take one day.
Hotline – Competent and Quick Help
After the start with STRAKON in your office, our experienced service hotline team will be at your disposal by telephone or e-mail. The hotline team, consisting of highly qualified architectural draftsmen, construction technicians and civil engineers, will answer your questions quickly and find solutions for your tasks.
Hotline

Collaboration for Life
We are interested in walking together with you. Many conversations, user meetings, customer emails and joint meetings help both sides to develop. It is of the utmost importance that you use STRAKON to the full extent and that your office is constantly evolving.
It is of particular interest for DICAD to get in touch with you in order to receive and implement your wishes and ideas from the practice for the further development of STRAKON.
Customer Email
We look forward to a successful future-oriented partnership!
Learn More about Structural Design Software Solutions:
Experience STRAKON in Action
Videos in DICAD media library
Why STRAKON from DICAD for structural engineers?
Reinforcement design
Reinforcement Drawing Software