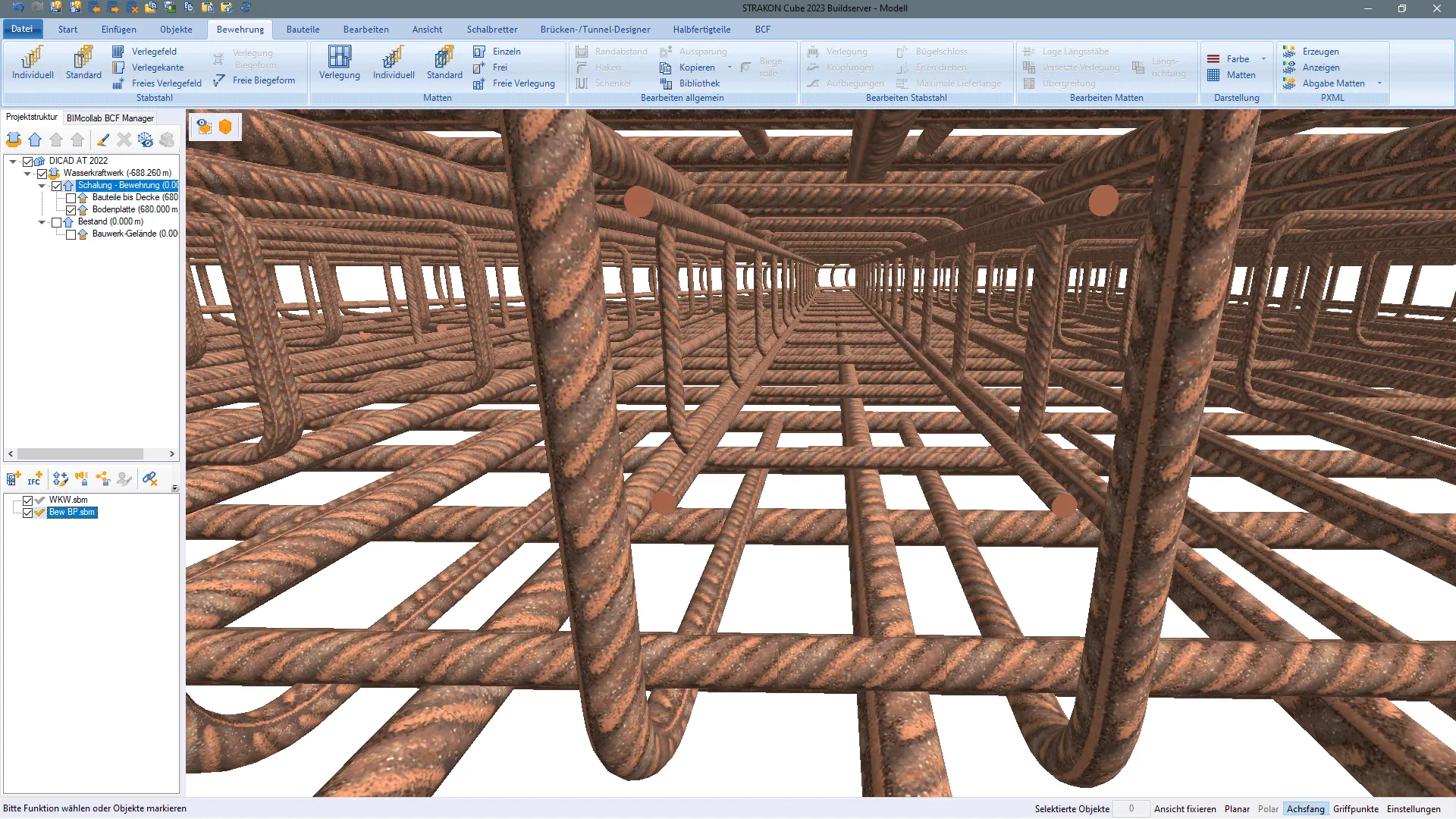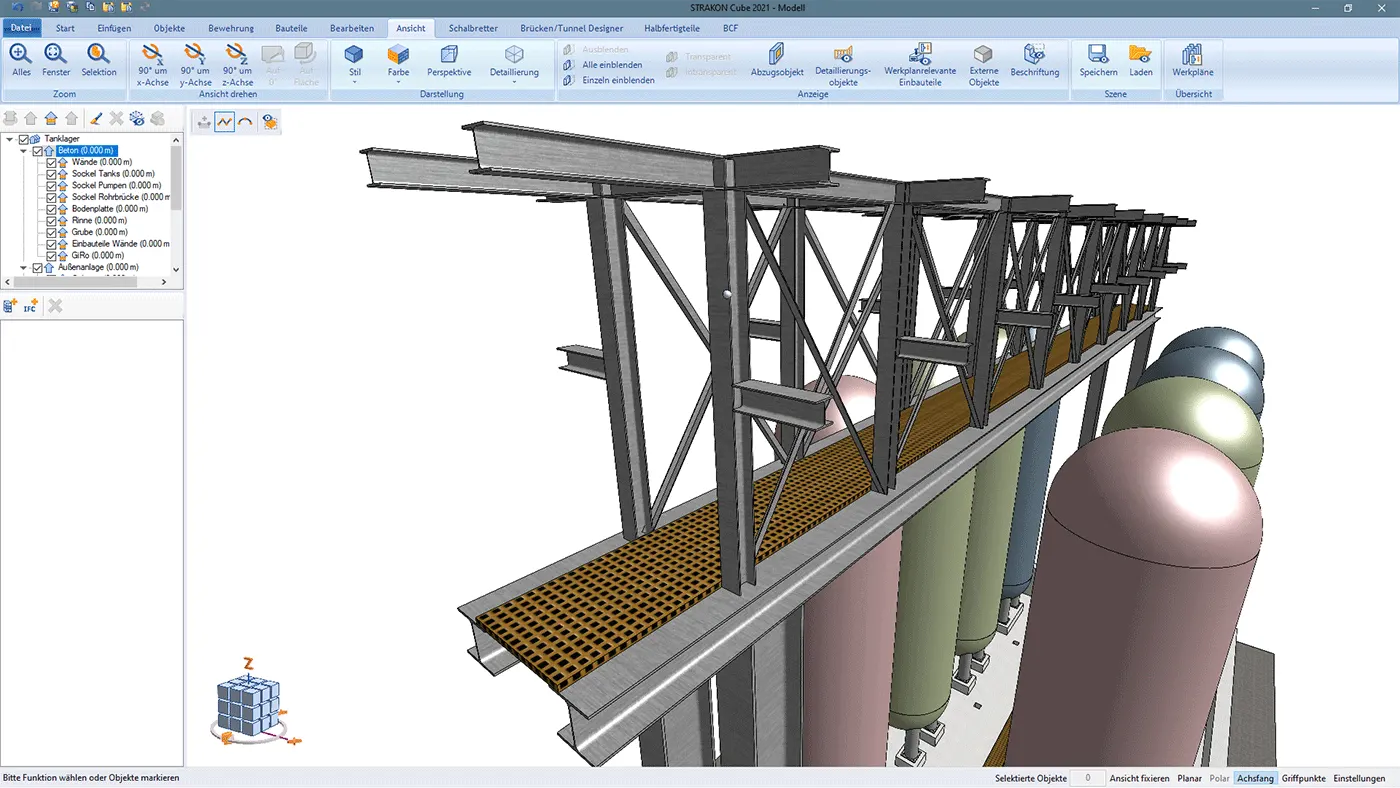 What Distinguishes Modern CAD Software for Structural Design?
Modern structural design CAD software provides an intuitive user interface, high-quality and contemporary 3D graphics, and simple, quick, and efficient 3D modeling. A program that covers all areas of the structural design in one software and that also with different materials and a high emphasis on very good plan quality is advantageous. In addition, a modern CAD program for structural engineers should also have the opportunity to work together with other colleagues on a project at the same time.
This is exactly what we deliver with STRAKON. From design and modeling, position planning, formwork planning, reinforcement design to quick and flexible adaptation of the model and all drawings, STRAKON is the leading BIM-CAD for structural engineers.
See for yourself in a live presentation via the Internet.
Presentation

Experience in Action - Software for Structural Design
Project Model in In-situ Concrete Construction Structural Design (DE)
Watch Video

Design, Modeling, Formwork Planning and Reinforcement Design in One Software
Best known in engineering and prefabrication: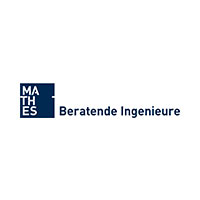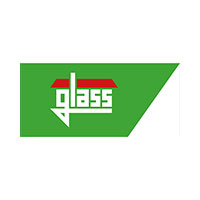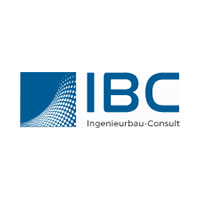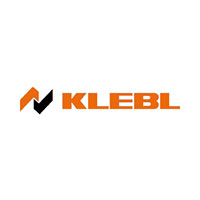 Discover More References
How Does Planning Change for Structural Engineers?
Planning for structural engineers has changed considerably in recent years and planning methods have evolved. Today, for example, building information modeling (BIM) is often used in modern projects. It is important here that the software is familiar with BIM and can communicate well with project partners. Likewise, the pressure is growing with fewer and fewer staff to solve the tasks in the increasingly on-site planning. In order to attract new employees or to retain existing employees, it is also important to rely on modern and forward-looking BIM CAD software.
STRAKON is the ideal tool for this structural design. With this BIM CAD software, you can optimize your office for the future.
STRAKON – THE BIM Software for Structural Engineers
Three Good Reasons for this Structural Design Software
Rapid and Efficient Project Generation - Also in a Team
A tidy and quickly learnable user interface leads to an intuitive way of working. Smart functions allow for good and clear project planning. It is also advantageous for several employees to work simultaneously in one project.
High Level of Change Convenience
The planning during construction requires constant changes. These are easy and efficient to carry out at all points in STRAKON. Models and drawings are thus adapting quickly to the new situation.
Focus on Very Good Drawing Quality
In addition to a correct model, including consistent model data, STRAKON attaches great importance to clearly readable, clear and correct drawings. These are the flagship of each structural engineer and the result of their work, which is remunerated at the end.
To Launch with Our BIM CAD Program for Structural Engineers
Kickoff Training
You will learn STRAKON in an individual basic training tailored to your needs.

We Won't Leave You Alone
We will then actively support you in the introduction of the new software in your company. If you have any questions, please contact our sales team directly and we will help you immediately, e.g. via videocall. This is a free service.
After a few days or weeks, a further training should take place in which in-depth knowledge is imparted. Depending on the scope, this will take one day.
Hotline – Competent and Quick Help
After the start with STRAKON in your office, our experienced service hotline team will be at your disposal by telephone or e-mail. The hotline team, consisting of highly qualified architectural draftsmen, construction technicians and civil engineers, will answer your questions quickly and find solutions for your tasks.
Hotline

Collaboration for Life
We are interested in walking together with you. Many conversations, user meetings, customer emails and joint meetings help both sides to develop. It is of the utmost importance that you use STRAKON to the full extent and that your office is constantly evolving.
It is of particular interest for DICAD to get in touch with you in order to receive and implement your wishes and ideas from the practice for the further development of STRAKON.
Customer Email
We look forward to a successful future-oriented partnership!
Learn More about Structural Design Software Solutions:
Experience STRAKON in Action
Videos in DICAD media library
Why STRAKON from DICAD for structural engineers?
Civil engineering / structural design
More about CAD for Civil Engineering / Structural Engineers

Structural Design Software