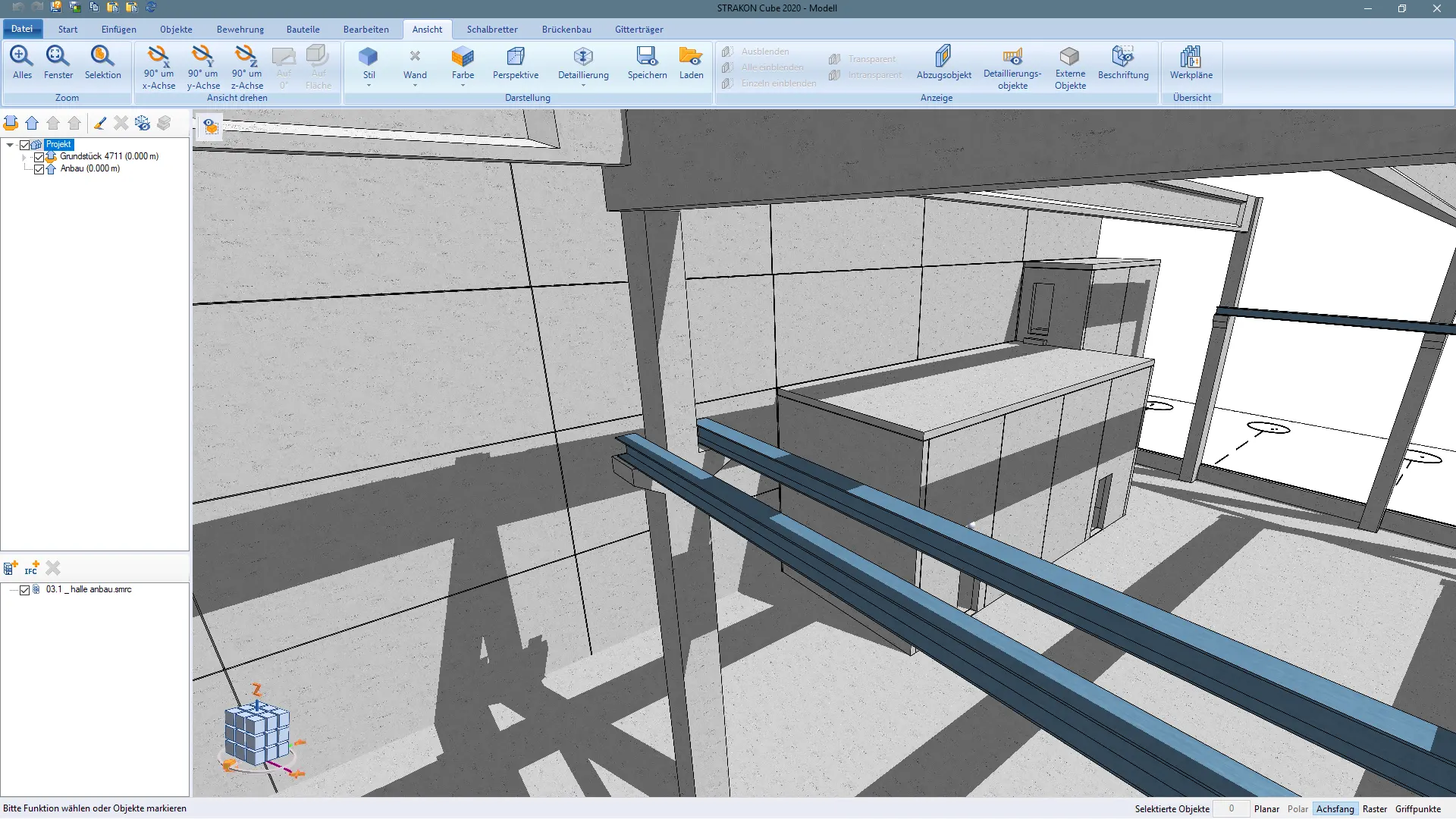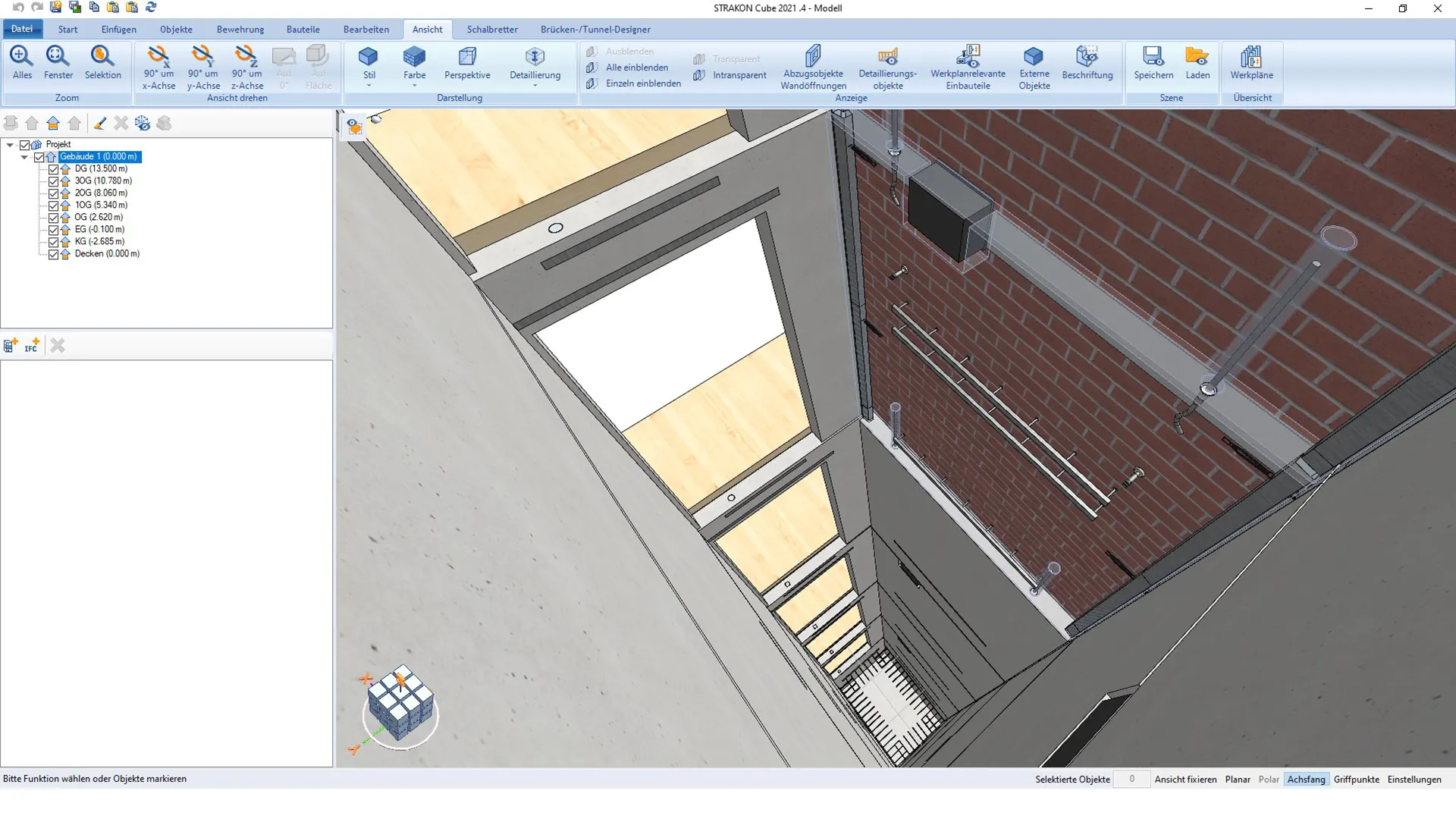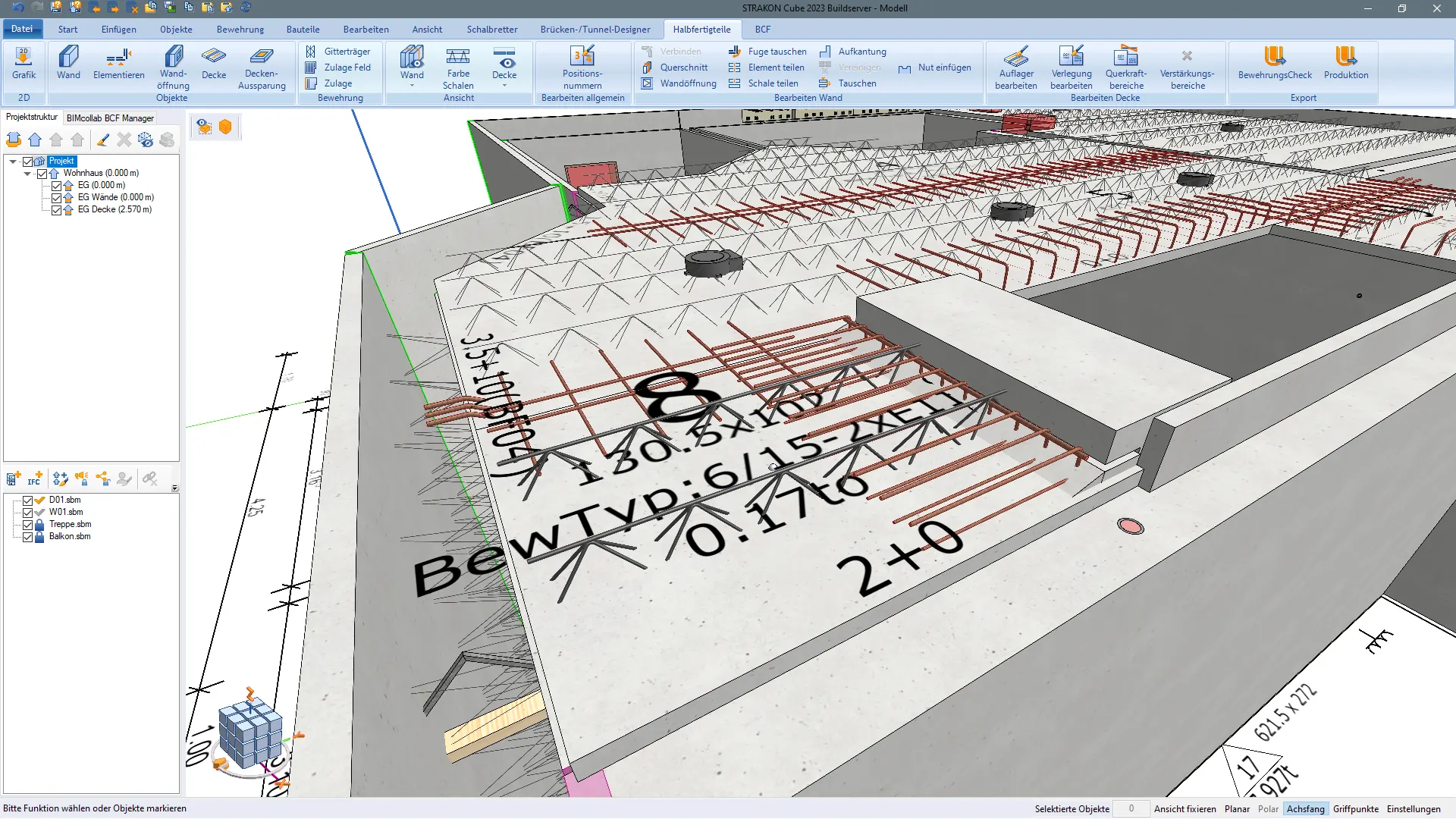 What Distinguishes Modern CAD Software for Prefabrication?
Modern CAD software for prefabrication planning should contain many functions that are oriented towards prefabrication construction. These are planning and production processes that should be taken into account sequentially.
For structural prefabricated projects, 3D maps and shop drawings should be related so that no errors can occur. Free and fast modeling of finished parts should be easily possible. The use of series factors must also be taken into account in the structural precast parts software. A convenient and quick 3D reinforcement design, with the possibility of rapid duplication, is a basic requirement.
The prefabrication benefits from software that supports working with embedded parts well. This ranges from the provision of the embedded parts by the manufacturer, directly in the appropriate software format, to a rapid generation of special components, to flexible positioning and summation.
In the semi precast part software, various product groups, such as double walls, solid walls, isowalls, but also floor slabs, should be able to be planned automatically. Modern software for the prefabrication sector must also be able to supply data to production, mat welding systems, bending machines, master computers, lasers and circulation systems. BIM data exchange with ERP systems for billing and work preparation should also be integrated. If a CAD software for precast part can also cover formwork construction with control of milling machines, all tasks would be covered in the prefabrication.
This is exactly what we deliver with STRAKON. STRAKON enables you to work quickly and comfortably on all tasks that a prefabricated plant has in the CAD area. The application of BIM is also very well possible in the planning processes.
See for yourself in a live presentation via the Internet.
Presentation

Experience in Action – Prefabrication Software
Constructive Precast Elements 3D Facade (DE)
Watch Video

STRAKON is the Leading Prefabrication Software
Best known in the prefabrication industry: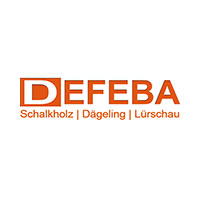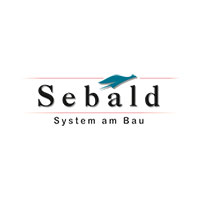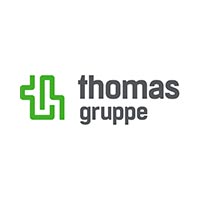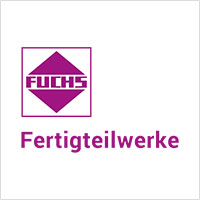 Discover More References
How Does Precast Part Planning Change?
Planning for precast part has changed considerably in recent years and planning methods have evolved. Today, for example, structural precast part projects are mostly planned 3D, as the benefits of this planning method are overwhelmingly good. Automation, e.g. mat welding systems, circulation systems, lasers or formwork milling machines, in structural prefabricated plants is increasing. BIM data exchange between CAD and ERP systems is becoming increasingly important in order to digitize processes.
Pressure is growing in the semi-prefabricated sector - production planning for double walls, solid walls, isowalls or floor slabs needs to be continuously automated and more efficient.
Here too, the requirements for a CAD system are increasing. For larger orders, it is increasingly important to track the overall project in a 3D model. This helps to avoid many errors that have a positive impact on the balance sheet of the project. More and more clients are entering that want to use BIM to carry out their projects. This includes converting 3D models automatically into precast part and production data via IFC.
STRAKON is the BIM CAD software for the whole prefabrication. Here, large companies with complex turnkey projects are as excellently positioned with STRAKON as smaller prefabricated plants that supply only certain product groups. With this tool you are optimally equipped for the future for all requirements of a modern prefabricated plant.
STRAKON – The BIM Software for Prefabricated Part Planners
Three Good Reasons for This Precast Part Planning Software
Plan Precast Part in Software of Any Kind - Also in a Team
Processing everything in one CAD software increases flexibility in the technical office and saves costs. Precast part must be tuned exactly in the project so that it does not enter assembly failures. Therefore, it is important that the entire planning team keeps an eye on the overall project at all times. The model can be complemented by IFC models from other project partners.
High Level of Change Convenience
The planning during construction requires constant changes. These are easy and efficient to carry out at all points in STRAKON. Models and drawings are thus adapting quickly to the new situation.
Focus on a Fast Input
STRAKON is a practical CAD system for the prefabrication and also software for the structural engineer. The functions in STRAKON are tailored to a rapid project processing.
To Launch with Our BIM CAD Program for Structural Engineersr
Kickoff Training
You will learn STRAKON in an individual basic training tailored to your needs.

We Won't Leave You Alone
We will then actively support you in the introduction of the new software in your company. If you have any questions, please contact our sales team directly and we will help you immediately, e.g. via videocall. This is a free service.
After a few days or weeks, a further training should take place in which in-depth knowledge is imparted. Depending on the scope, this will take one day.
Hotline – Competent and Quick Help
After the start with STRAKON in your office, our experienced service hotline team will be at your disposal by telephone or e-mail. The hotline team, consisting of highly qualified architectural draftsmen, construction technicians and civil engineers, will answer your questions quickly and find solutions for your tasks.
Hotline

Collaboration for Life
We are interested in walking together with you. Many conversations, user meetings, customer emails and joint meetings help both sides to develop. It is of the utmost importance that you use STRAKON to the full extent and that your office is constantly evolving.
It is of particular interest for DICAD to get in touch with you in order to receive and implement your wishes and ideas from the practice for the further development of STRAKON.
Customer Email
We look forward to a successful future-oriented partnership!
Learn More about Software Solutions for Prefabrication:
Experience STRAKON in Action
Videos in DICAD media library
Why STRAKON from DICAD for structural engineers?

Prefabrication

Prefabrication Software