3D BIM STEEL CONSTRUCTION and SOLID CONSTRUCTION in ONE CAD System!
The combination of professionally carrying out the design and reinforcement as well as the steel construction planning in a system is very attractive for structural designers in many respects.
With STRAKON, DICAD Systeme GmbH now offers the possibility of working simultaneously with the solid construction and the steel construction in a 3D model in a software in a team.

As a specialist with decades of experience in solid construction planning in the concrete and prefabricated areas, DICAD has teamed up with the creators of the successful 3D steel construction software Virtual Steel. The result is that a structural design team can now jointly and simultaneously perform both solid and steel constructions in one software. The whole thing takes place in a common model, from which the respective drawings are then derived. This includes automatic shop drawings, if desired.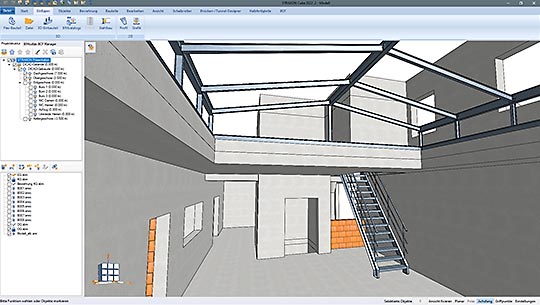 The entire team can edit and use the overall model at any time, regardless of the design. Thus, planning errors can be avoided at an early stage. Changes can also be incorporated into the overall model and any inconsistencies can be seen immediately. All derived drawings are automatically adapted to the new situation, so that the structural engineers save a great deal of processing time, even with the so-called construction-accompanying design. Particular attention has also been paid to good plan quality.

STRAKON is therefore an ideal BIM CAD tool for all structural designers!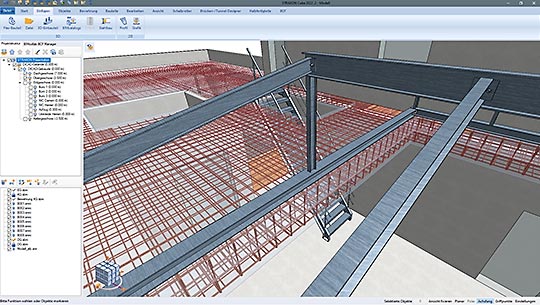 Are you interested?
Let us advise you and find out what special advantages our software can offer you.
Presentation
Have DICAD products demonstrated via the Internet without obligation.
STRAKON Application Areas
More about CAD for Construction Engineering / Structural Designers
Experience STRAKON in action