Create Reinforcement Plan with STRAKON
STRAKON specializes in reinforcement design, among other things. It enters three generations of reinforcement design developed for STRAKON – CAD software for reinforcement.
2D Reinforcement
The 2D reinforcement is entered directly into a 2D drawing in the drawing. This is labeled, positioned and automatically evaluated in schedules. It also enters an automated bar representation on this rebar map.
3D Reinforcement
The 3D reinforcement is entered directly into the drawing like the 2D reinforcement. The difference is that no 2D of drawn drawing is used as the basis. The 3D reinforcement is assembled into 3D views on the "3D drawing", which were derived from the 3D model. This defines the location of the reinforcement in the room and displays the 3D reinforcement in the 3D. If you place additional 3D views on the drawing that already contain reinforcing steel, they are automatically displayed and labeled on the reinforcement plan.
Cube Reinforcement
The so-called Cube reinforcement is the third generation of reinforcement design in STRAKON and represents the future. The Cube is the 3D modeling area in STRAKON where the reinforcement, whether rebar or meshes, is entered into the model. As a result, it is possible to defend components very quickly and exactly and immediately sees the real situation, as it later appears on the construction site. The Cube reinforcement has been completely reprogrammed and is the new standard on the market.

Are you interested in reinforcement design with our CAD software STRAKON?
Find out More
Reinforcement design with STRAKON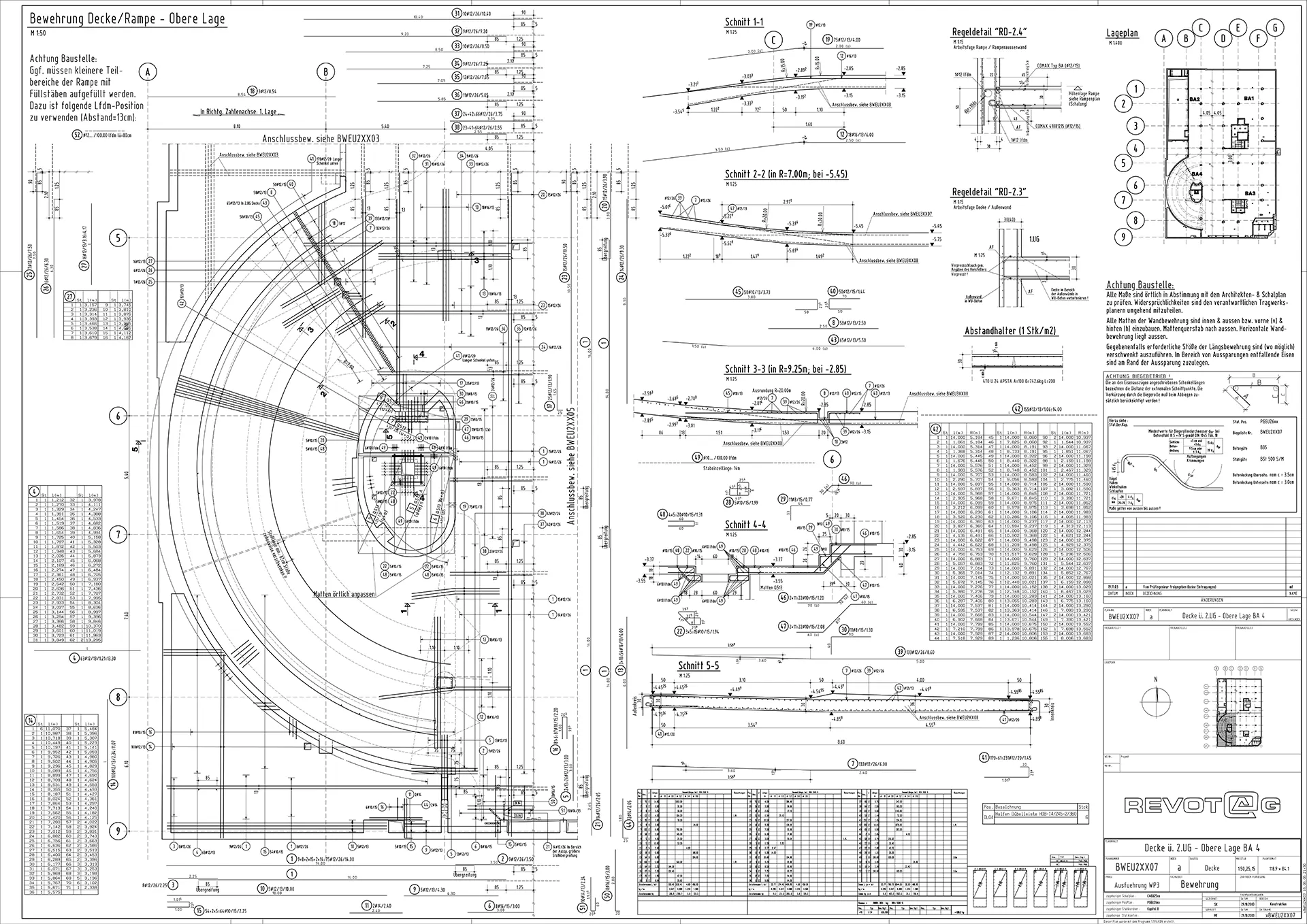 Applications and Solutions with STRAKON