Structural Design in Steel Construction
With STRAKON it is possible to plan for the structural design not only in concrete construction and timber construction, but also in steel construction. The integration of the steel construction 3D module "Virtual Steel" in the 3D CAD software STRAKON makes it possible to plan either purely in the steel construction or in a mixed design, e.g. concrete construction and steel construction together.
What Does Steel Construction 3D Offer in STRAKON?
With the steel construction 3D module in STRAKON steel constructions, from bicycle shelters to steel halls to complex industrial plants with stairs and railings 3D can be planned.
The 3D design uses parametric objects from the steel construction to create the complete 3D model. This makes the entire design process simple and straightforward. Steel structural sections are simply inserted into the 3D model, are immediately available as workshop drawings for modifications and are automatically carried along in the parts schedule.
Plates, angles, sizes, and a variety of other add-on parts can be added to each profile and then appear in the shop drawing in all views fully and automatically dimensioned. A large library of ports provides effective ways to complete the design.
How Is the Structural Design of Concrete Construction and Steel Construction Planned Together?
Since steel construction 3D is integrated directly into STRAKON, we are working on a common model. Thus, the solid components can be planned directly into the steel construction model. Derived drawings from this overall model then also contain both types of construction and are automatically displayed in a professional manner. It is also possible for several employees to work on this project at the same time and to have the overall model in mind at all times.

Are you interested in our modern CAD software STRAKON for the steel construction?
Find out More
Experience in Action – Steel Construction Software
3D BIM Steel Construction and Solid Construction in One System (DE)
Watch Video
CAD System for Steel Construction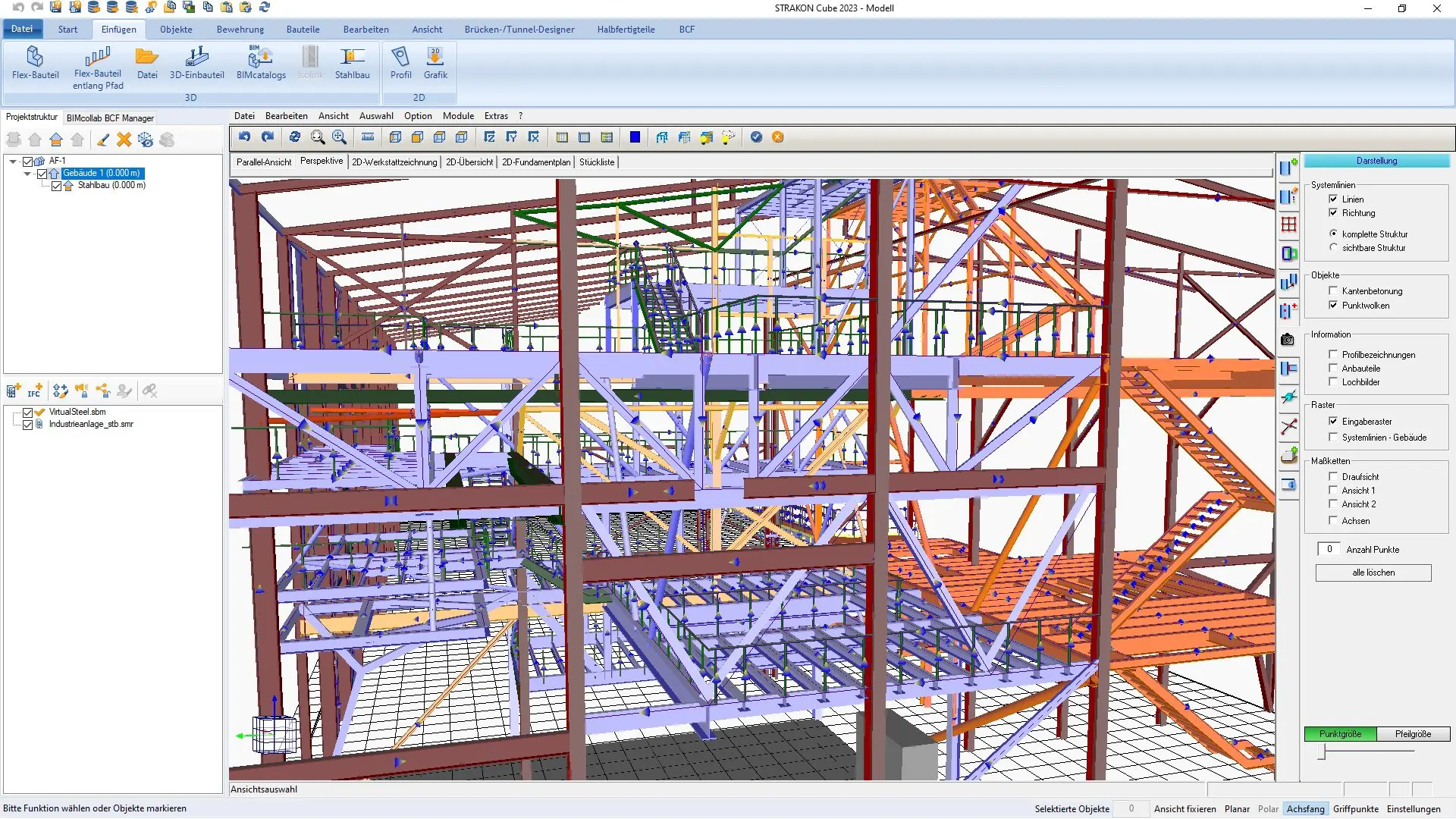 Applications and Solutions with STRAKON