Balconies – Designed Quickly and Intuitively
STRAKON specializes, among other things, in the design of balconies as precast concrete part and in-situ concrete. STRAKONpremium, as software for reinforcement, contains all the tools for this.
Balconies can be modeled in STRAKON very quickly 3D. It doesn't matter whether you want to create straight, bent or slanted balconies. The functions "Divide area" and "Slope areas" make it possible to design slopes, ridges and drainage channels quickly and individually. The 3D embedded parts and reinforcement are also entered directly into the model using quick and intuitive functions. Subsequent modification of the finished planned balcony is also easily possible on the reinforcement plan. This makes it easy to build on existing plans to easily modify new balconies.
The produced balconies can be used as a basis for the STRAKON formwork module in order to automatically plan the formwork and have it produced on a 5-axis milling machine.

Are you interested in a fast and intuitive planning of balconies with our CAD software STRAKON?
Find out More
Experience in Action – Balcony Modeling in STRAKON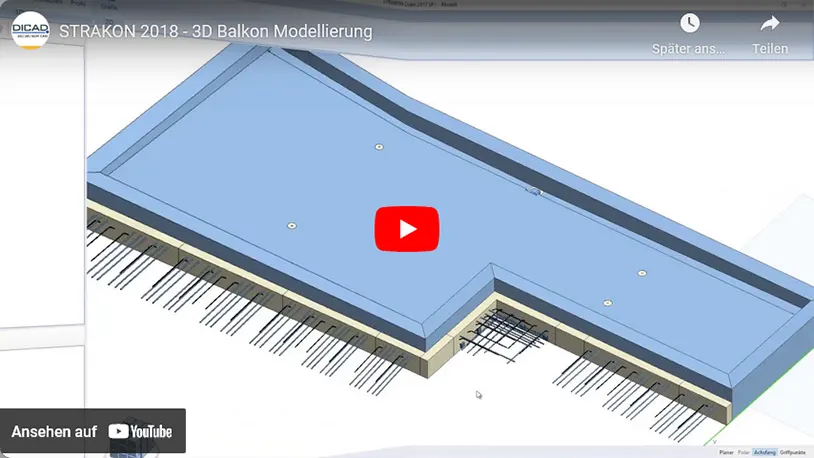 3D Balcony Modeling (DE)
Watch Video
Balcony Planning with STRAKON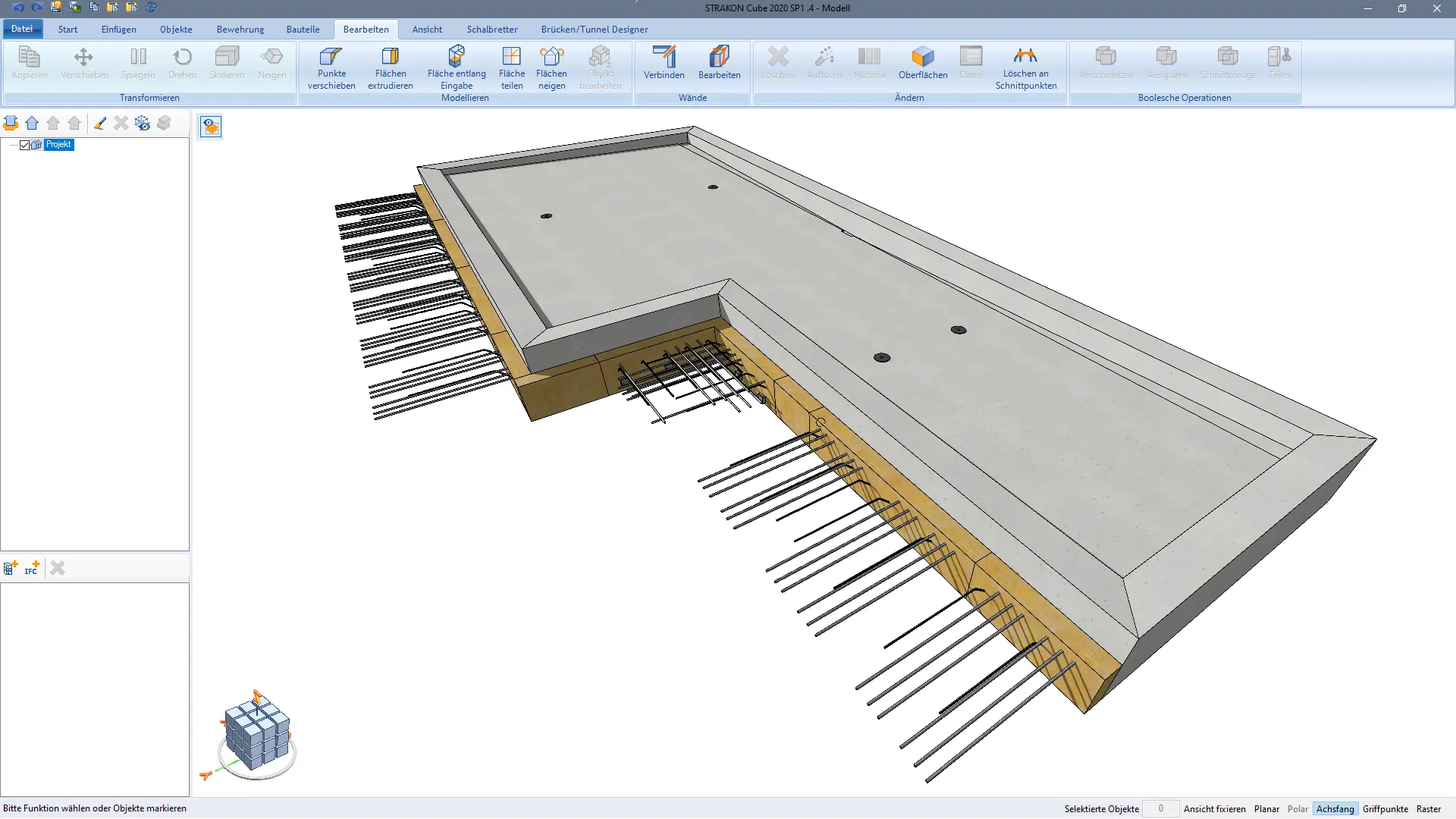 Applications and Solutions with STRAKON